Here you are a project electronic snowflakes on AVR.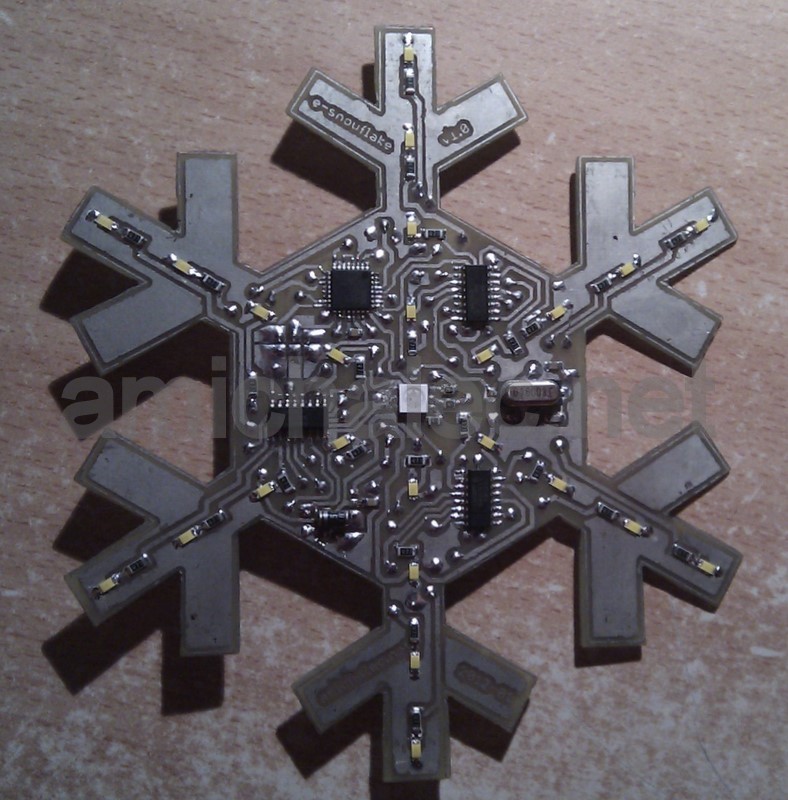 From site  http://amichalec.net/2012/02/e-snowflake/
The concept is simple: using Atmega8 which operates three 8-bit shift registers (74hc595) to they get a 24 LEDs. Brightness controlled PWM for each LED separately. Since the scheme is powered by a 3.0V for white LEDs mounted 470R resistors for current limitation. For RGB LED resistors 1k. Total consumption of the battery is 100mA.
Schematics.
Front view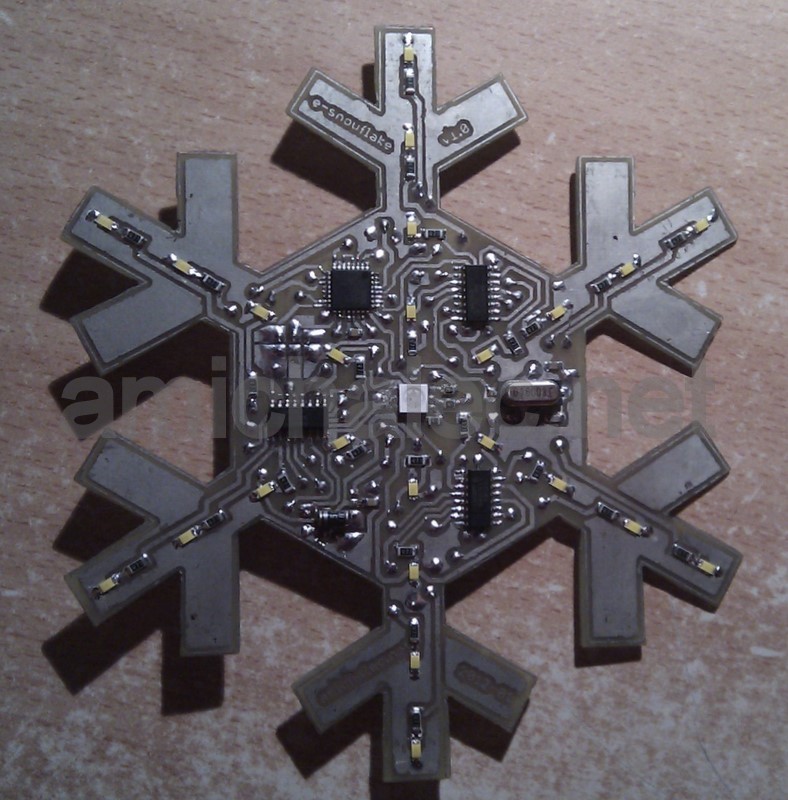 Bottom.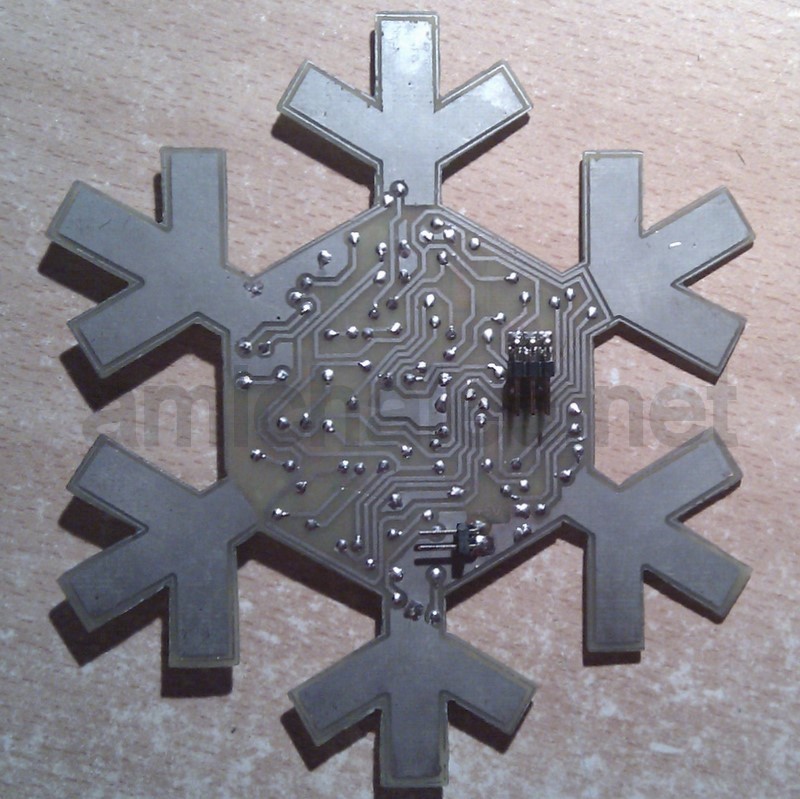 Video of work