Hello everyone! Finally, I have time to build QCX
Push "More" for details.
I will remind everyone that somewhere six months ago bought a set of QCX 20m.
http://www.diygoodies.org.ua/?p=1848
Assembling will be made according to the following documents.
Schematics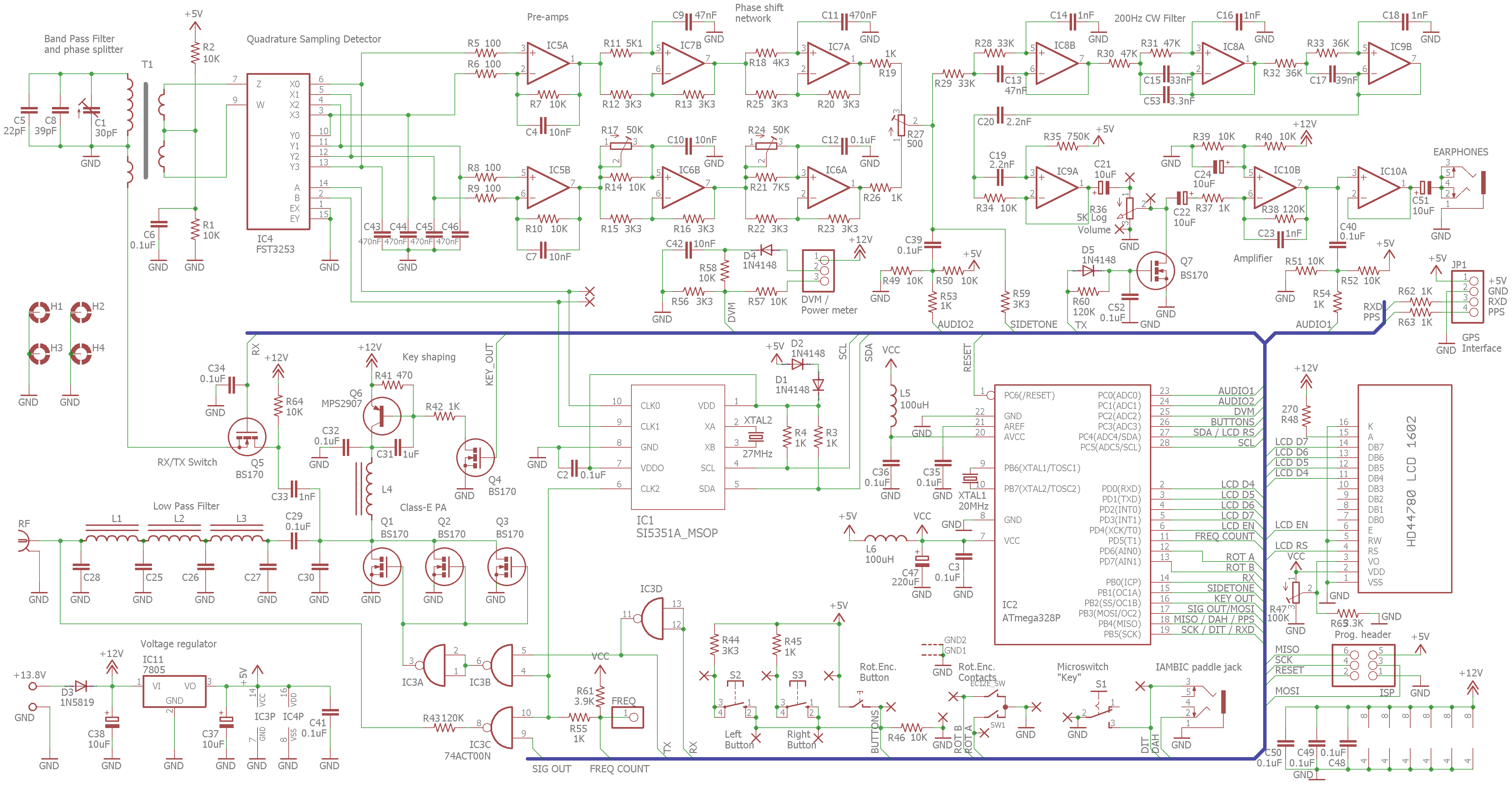 Instruction with detailed step-by-step assembly drawing
https://www.qrp-labs.com/images/qcx/assembly_Rev_4.pdf
On the board gradually according to the instruction we solde the elements
№1
№2
№3
№4
№5
№6
№7
№8
Everything is collected without any difficulty, the parts are easily inserted into the corresponding holes. All soldering is very easy I used a soldering iron 25W.
For safe debugging and subsequent use, you need to make a QRP 50 Ohm. dummy load.

Made of six SMD resistors (2512) of 300 ohms ± 5% and assembled in a BNC connector case.
Adjustments are made according to the instructions and are shown in this video step by step.
My videos
To be continued….